Close (esc)
Join Our Newsletter for Free Shipping Deals & Brewpub Specials
Sign up for our email list!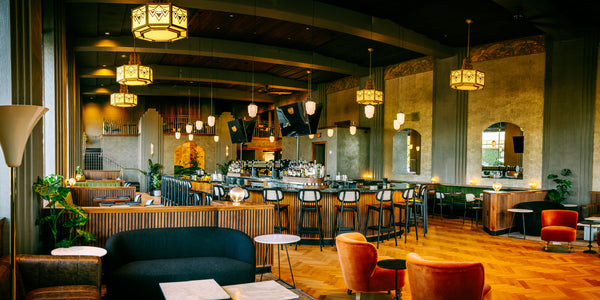 Alvarado on Main
KITCHEN HOURS:
Sunday-Thursday: 11:30am-9pm
Friday & Saturday: 11:30am-10pm
In the Heart of Oldtown Salinas
This art deco styled restaurant will revitalize the elegant feel of the 1930s in the center of beautiful Oldtown Salinas. Within its walls, a modern sense of craft beer will be combined with a concentration on fresh and local cuisine that speaks to the Salinas Valley.
Reservations and large party info
We primarily accept walk-in guests for groups of 1-10 in our main dining room for lunch & dinner. We have a limited number of reservations that can be made in advance via the link below on Open Table for tables in the dinning room. Additionally, there are 44 bar seats and 25 lounge seats on a first come, first serve basis available. If you would like to make an advance reservation of 10+ guests for our main dining room or inquire about a private event for up to 25 guests in our upstairs mezzanine, please email us at salinas@asb.beer, and allow up to 48 hours for a response. We currently are not taking any groups larger than 25 guests at this time.